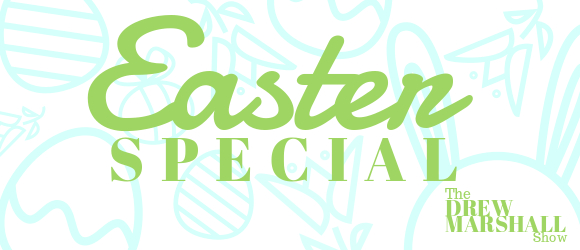 Special Guests
Rebuilding Love
Dr. Sue Johnson — Bestselling Author, Clinical Psychologist, Researcher, Professor, Speaker, Author of HOLD ME TIGHT: Seven Conversations for a Lifetime Of Love

REBUILDING LOVE - A 9 Week Series With Drew & Bev Marshall and Dr. Sue Johnson

After recently renewing their marriage vows after a long separation, Drew Marshall and his wife Bev, have asked renowned psychologist… and relationship guru Dr. Sue Johnson to help them rebuild their love - but this time with new foundational building blocks that they've never had before. Over several weeks, Dr. Johnson will personally take Bev and Drew through her Hold Me Tight Online Program. (If you're interested in registering for this online program yourself, you might want to tune in and follow along with Bev, Drew & Dr. Sue.)

WEEK #1 - An Introduction To "HOLD ME TIGHT"

Dr. Johnson is a leading innovator in the field of couple therapy and adult attachment. She is the primary developer of Emotionally Focused Couples and Family Therapy (EFT), which has demonstrated its effectiveness in over 30 years of peer-reviewed clinical research. She is founding Director of the International Centre for Excellence in Emotionally Focused Therapy and Distinguished Research Professor at Alliant University in San Diego, California, as well as Professor Emeritus, Clinical Psychology, at the University of Ottawa, Canada. Dr. Johnson has received a variety of awards acknowledging her development of EFT and her significant contribution to the field of couple and family therapy and adult attachment. Sue has been appointed as a Member of the Order of Canada, the country's highest civilian honor recognizing outstanding achievement, dedication to the community and service to Canada. In 2016, she was named Psychologist of the Year by APA, and has been honored by AAMFT for her Outstanding Contribution to the Field of Couple and Family Therapy. As the author of the best-selling book: Hold Me Tight, Seven Conversations for a Lifetime of Love, Sue Johnson has created for the general public, a self-help version of her groundbreaking research about relationships – how to enhance them, how to repair them and how to keep them. This bestseller has been adapted and developed into a relationship education and enhancement program. Her most recent book, Love Sense, The Revolutionary New Science of Romantic Relationships outlines the new logical understanding of why and how we love – based on new scientific evidence and cutting-edge research. Explaining that romantic love is based on an attachment bond, Dr. Johnson shows how to develop our "love sense" – our ability to develop long-lasting relationships. Dr. Johnson's best known professional books include The Practice of Emotionally Focused Couple Therapy: Creating Connection (2004) and Emotionally Focused Couple Therapy with Trauma Survivors (2002). Sue trains counselors in EFT worldwide and consults to the 50 international institutes and affiliated centers who practice EFT.

*If you've been following these incredibly vulnerable conversations with Bev, Drew & Dr. Sue and are interested in registering for the Hold Me Tight Program - CLICK HERE to begin rebuilding your love.



Talkback, etc.
HOW CAN WE PRAY FOR YOU?

Over the 16 years of doing this show, every so often Drew has opened up the phone lines to ask if anyone could use the prayers of thousands. Maybe this Easter, it's you? You don't have to give your name. You just need to call 877-569-1250 and let our 100,000+ listeners know how they can pray for you or for someone you love.